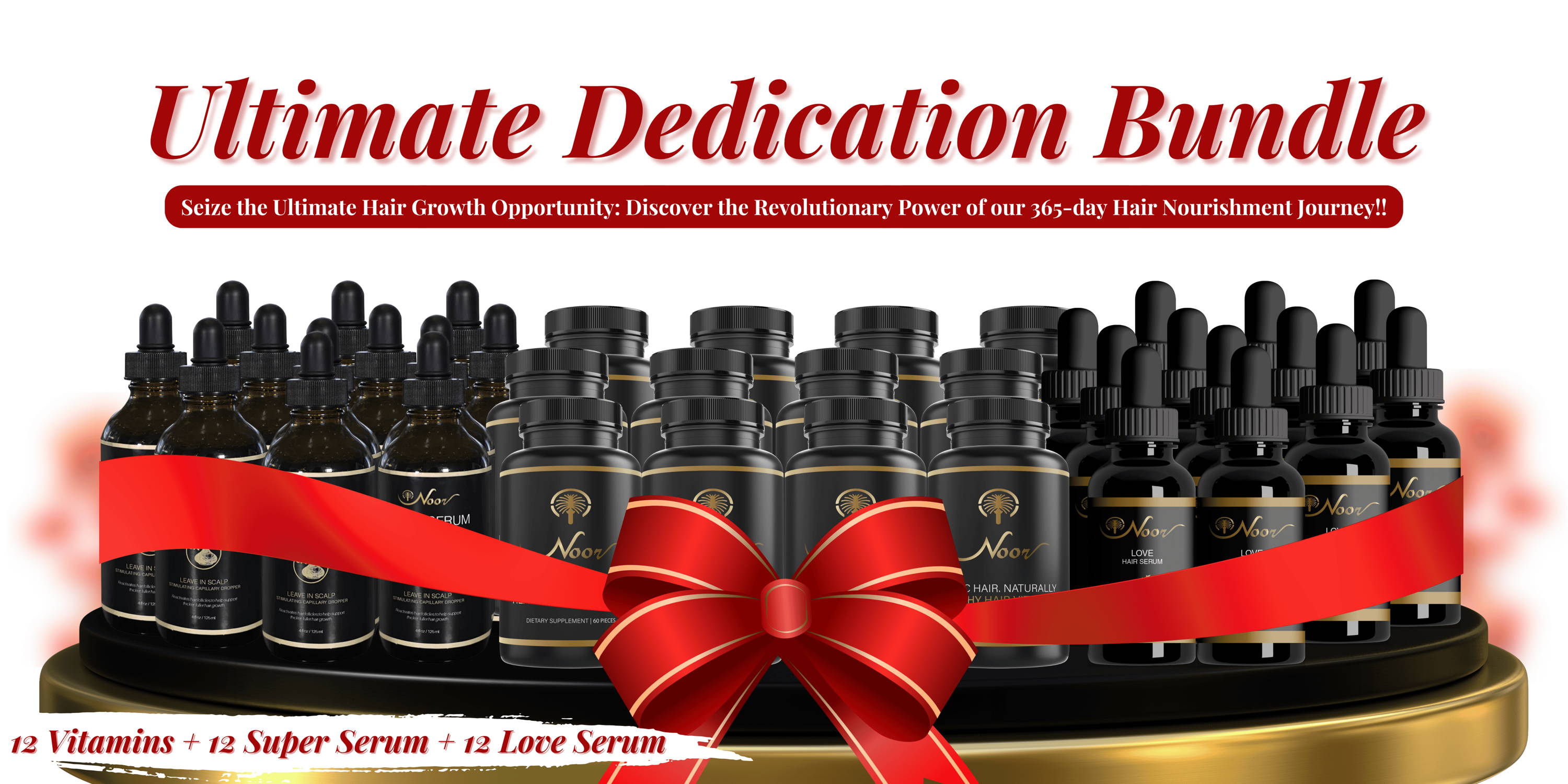 Experience Unprecedented Hair Growth: One Bundle, One Year, One Breathtaking Transformation!
Angela here, with one of the most important question you need to ask yourself when it comes to covering your sparse edges, crown and bald spots in the next 6 months...
Do you know the #1 key to hair growth, hair vitality and a complete hair transformation?
I'm talking about going from being completely hopeless at the sight of your sparse edges and crown, your thin and brittle hair…
Looking at a mirror and not recognizing the woman who stares back at you…
To having a full head of thick, luscious and shiny hair that leaves people in utter shock?
Thousands of women have been through a similar transformation…
And now, it's nothing short of a miracle…
If you have been using your Noor Hair products and still haven't been able to see the results you were hoping for…
Or if you are starting to see some new thick baby hairs, fuller and shinier locks by the day and want to speed up the process getting back your youthful hair…
This is for you!
In a couple of seconds I will reveal you the #1 key to hair growth and hair vitality!
This is THE reason why some of our customers experience breathtaking Hair transformations!
While some still struggle to this day to cover their bald patches…
The reason?
Well it's consistency!
You see, the natural and ancestral ingredients we have been using at Noor Hair have been taken for hundreds of years by women all over the world with all types of hair type…
The reasons these formulas work so well is because they attack head-on, the REAL causes of Hair loss!
3 Ways Noor Formulas Fights The Real Cause Of HAIR LOSS
Hair loss has been widly linked to oxidative stress, a process where environmental toxins break down cell tissue and cause DNA damage.
Fortunately, our Super Serum contains Pantothenic Acid a little known compound known to fight oxidative stress.
Research cited multiple Japanese studies that suggest something incredible:
This little-known compound helps support and balance the Adrenal Gland (the gland responsible for oxidative stress!)
Which will put the follicles back in the "active" state and reactivate thicker, fuller, hair growth… fast!
But that's not all…
See, a totally different group of researchers ran a clinical trial on 73 people struggling with hair fall and thinning hair.
Of the 73 people, 20 were given Pantothenic Acid, they took it for 4 months…
And when the results came back, the researchers were astonished.
They found that people in the Pantothenic Acid group experienced the biggest increase in hair thickness… even more than minoxidil!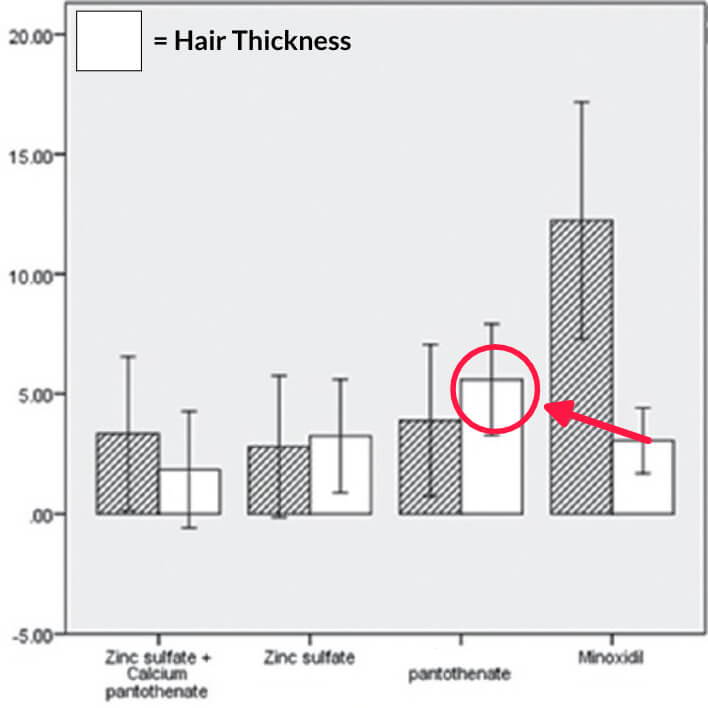 #2 Lack of Blood flow in the scalp
You see, blood acts as a vehicle for vital oxygen and nutrients.
Poor blood flow in your scalp can "starve" your hair follicles, hindering their ability to grow hair.
That's why so many people use minoxidil, a solution that increases circulation in your scalp to keep hair follicles healthy and strong...
But the scientist behind Noor Hair have found a completly 100% natural and safe herb that could be as efficient as Minoxidil without the nasty side effects.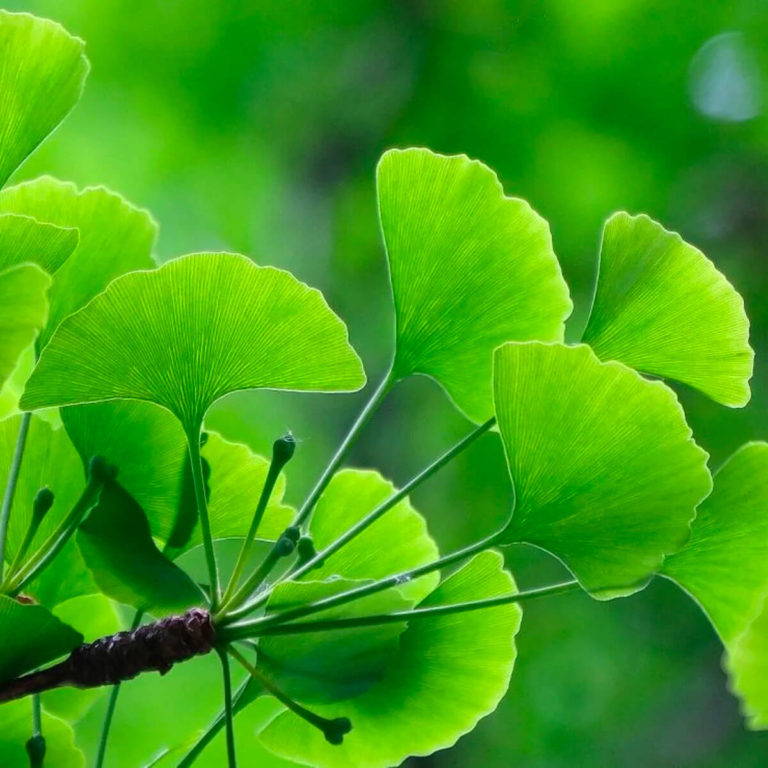 Japanese scientists have recently discovered that this strange plant called "Ginkgo Biloba" helps to regrow hair.
Another study published in the Journal of Ethnopharmacology in 2018, which found that Ginkgo biloba extract improved blood flow to the scalp in people with hair loss.
More blood to the scalp = more hair growth.
This is what makes his exotic plant so effective!
One of the biggest hair loss triggers is an androgen hormone known as dihydrotestosterone, or DHT.
DHT shrinks and shortens hair follicles, making it easier for hair to fall out, and harder for hair to grow back.
Fortunately, our formulas contain Linoleic Acid!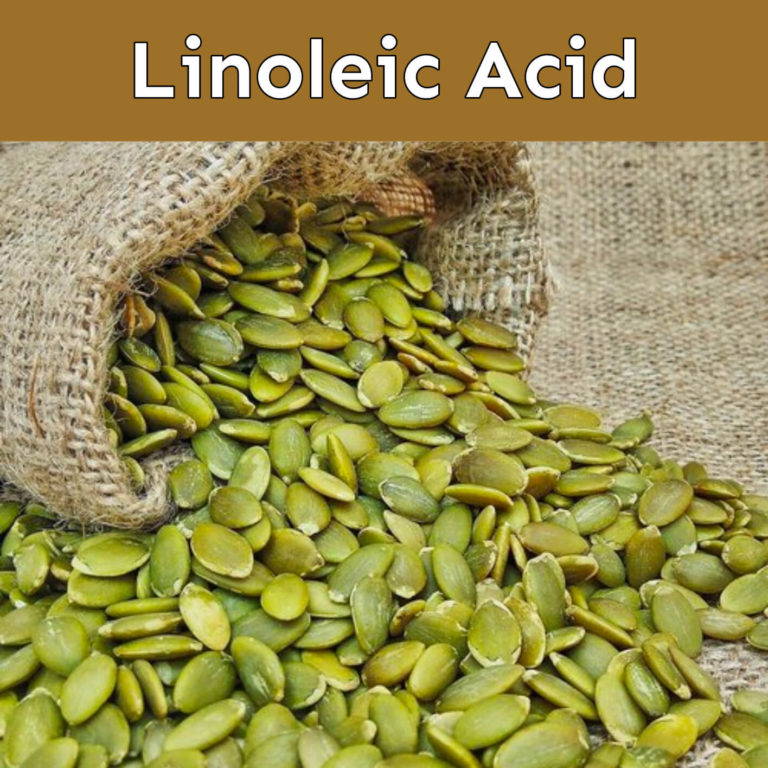 Found in pumpkin seeds, recent research is showing that Linoleic Acid has a more powerful DHT blocker than minoxidil or anything else on the market.

Studies have found that it is 47% MORE effective than minoxidil in blocking hair loss, without the negative side effects!
Together ALL of these ingredients help revitalize thinning hair while supporting its natural growth cycles.
Now those 3 ingredients we just covered - Pantothenic Acid, Ginkgo Biloba and Linoleic Acid are MORE than enough to help any man or woman grow thicker, fuller hair FAST…
But of course, we want to offer you the best value possible, so that's not all.
Inside your Noor Hair Growth Bundle you will find formulas that also include Biotin, Castor Oil, Apigenin, Oleanolic Acid, Clary Sage, and more!
If you are reading this...there is nothing like Noor Hair Dedication Bundle on the market right now…
As you can see each and every Noor Hair ingredient has been created based on ancestral and scientific evidence to fully transform your Hair.
And with enough time consuming these ingredients, the likelihood of your hair transformation taking effect grows exponentially.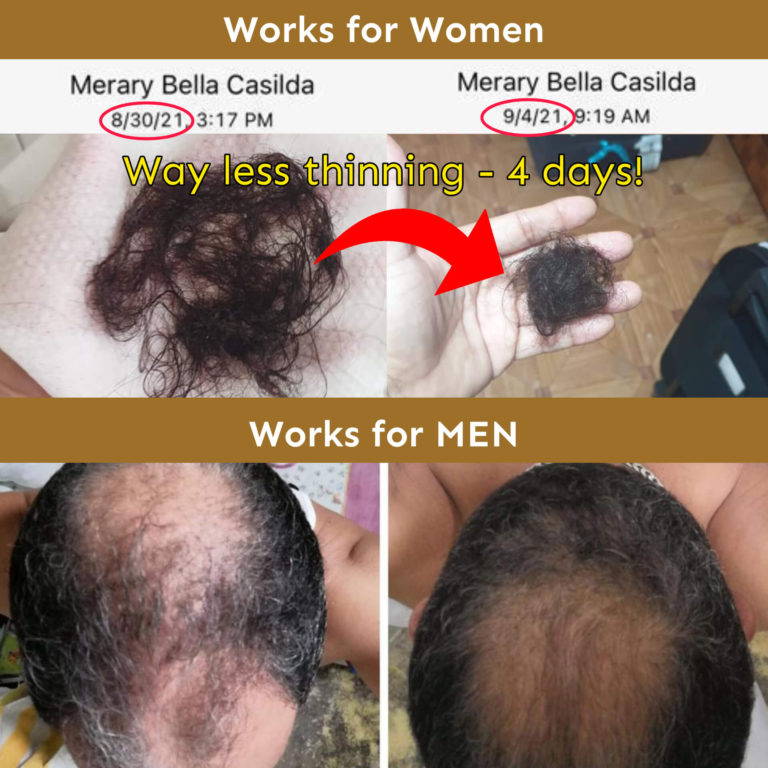 That's why after long negotiation with my warehouse manager we have decided to launch this new bundle today at an exclusive VIP price…
This is the ultimate refill that will last you up to a year and more!
This is a 365 day Hair Nourishment journey, enough to transform your hair but most importantly sustain it!
Because the truth is…
The more you use Noor Hair formulas, and if you stay consistent with our 365 day Hair nourishment journey, the faster the results you will see…
Like Etchers who in matter of weeks has found new baby hair growing on her edges…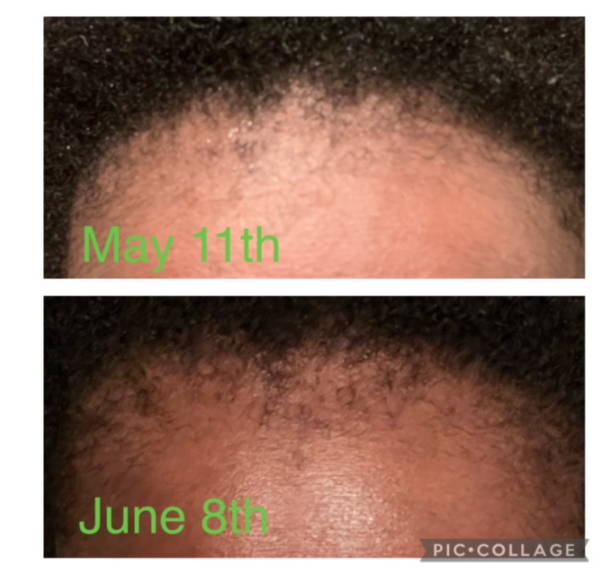 That's why we recommend using our hair growth formula for at least 365 days.
This year-long journey allow these key ingredients to gradually work on your scalp, improving its health and stimulating a full head of hair.
Consider this: in just a couple of weeks or months, these ingredients can make a difference.
But with a year-long commitment?
You can transform the health of your scalp, empower your hair follicles, and grow the lush, thick hair you've always dreamed of.
If you're tired of half-measures and ready for full, stunning hair growth, join us for a 365-day journey to incredible hair.
You're just one year away from turning heads wherever you go.
So what's included in this Noor Dedication Bundle?
* 12 bottles of Vitamins worth XXX

Our famous Noor Hair Growth Vitamins,is our most popular formula when it comes to growing thicker, fuller hair as fast as possible.
This revitalizing formula helps fight hair loss from the "inside out" while it reactivates thicker, fuller, hair growth… fast!
The secret is in our blend of pure, professionally-sourced ingredients that are fully backed by science.
I'm talking about hair-growing nutrients like Pantothenic Acid, Super Biotin, Niacin, Zinc, Horsetail Extract, and much more.
Carefully blended to help your hair grow faster, thicker, and dramatically fuller!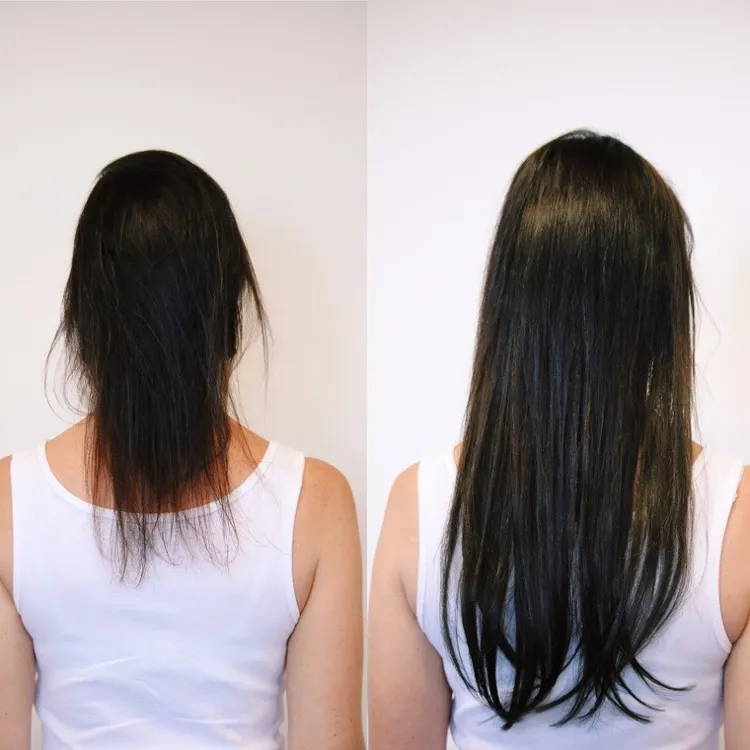 It's a totally unique and patented formula that has already changed the lives of thousands of women ALL over the world.
But also 12 bottles of Super Serum worth XXX
When it comes to Hair Growth,stopping the initial Hair Loss and Thinning is as important, that's why we include bottles of our Super Serum.
It's the formula you need to stop hair loss and thinning ASAP, and see thick, new baby hairs in as little as 7 weeks.
By applying this oil to your scalp, you'll increase blood circulation that'll promote healthy hair growth on your scalp.
Last but not least, this bundle contains 12 bottles of one of our best selling product in 2022!
It's our Love Serum!
If you want to un-do years of damage and quickly rejuvenate sparse edges or patches, our Love Serum made out of the purest Argan Oil and Aloe Vera will help you achieve it!
If you are serious about your Hair Growth, look no further because combining Noor Hair Vitamins, Love Serum and our Super Serum will give you ALL the nutrients you need to achieve the Ultimate 2023 Hair Growth transformation!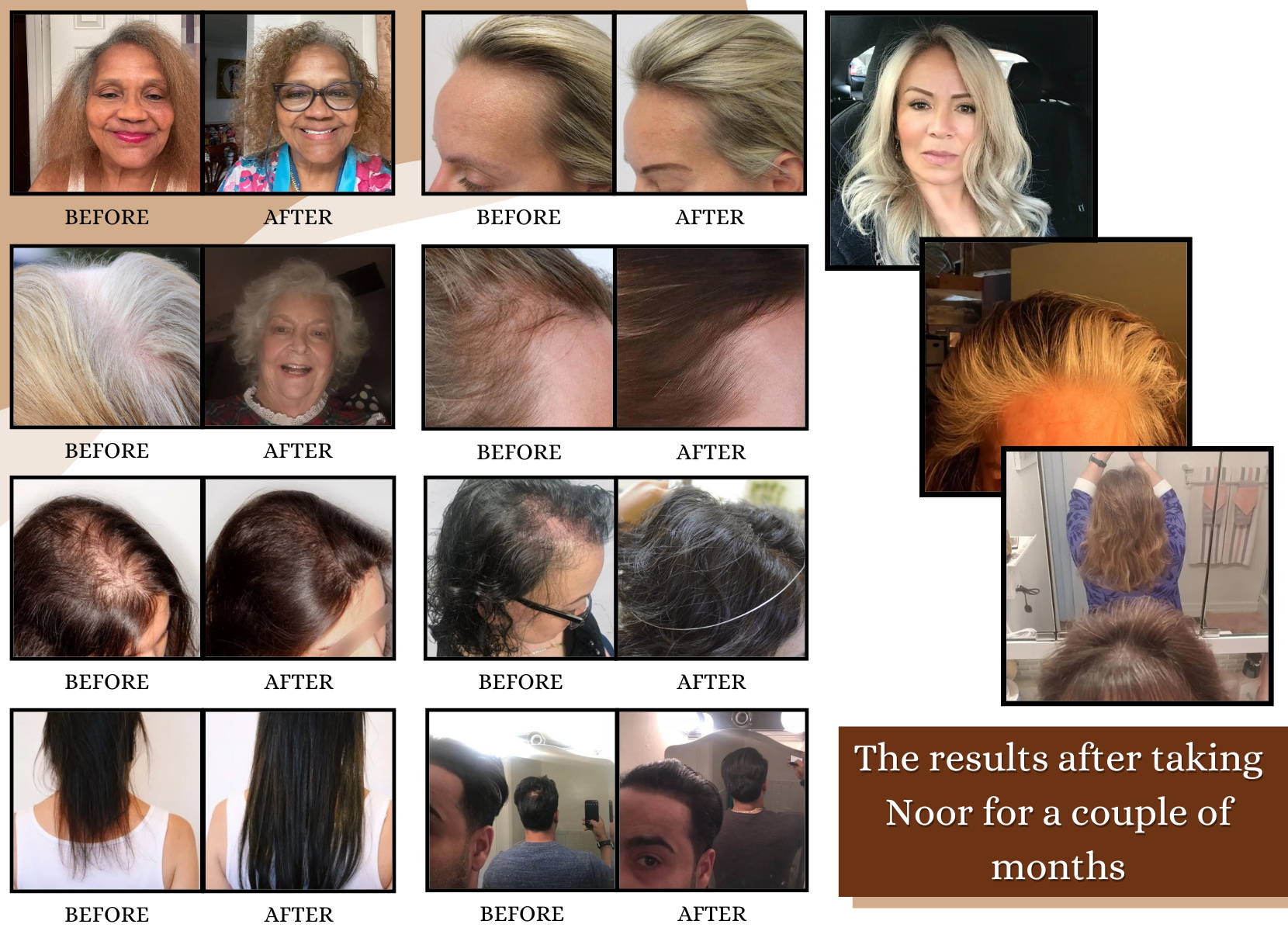 Begin your new hair Growth Journey : 365 days to re-kinkle your youthful Hair
A single bottle of any of our Noor Hair Growth formulas will go to work on your sclap right away, reducing your DHT levels, increasing blood flow and fighting off stress follicles…
While continuing to use our Noor Hair Formulas for a full three months provides you with ongoing hair growing nutrients…
When you commit to using Noor Hair for a full year, that's when the greatest magic happens…because you're truly giving your scalp the "reset" it deserves…and creating an environment where good, healthy hair follicles can thrive.
After you complete your order today, you will receive 36 bottles of Hair Growing Formulas.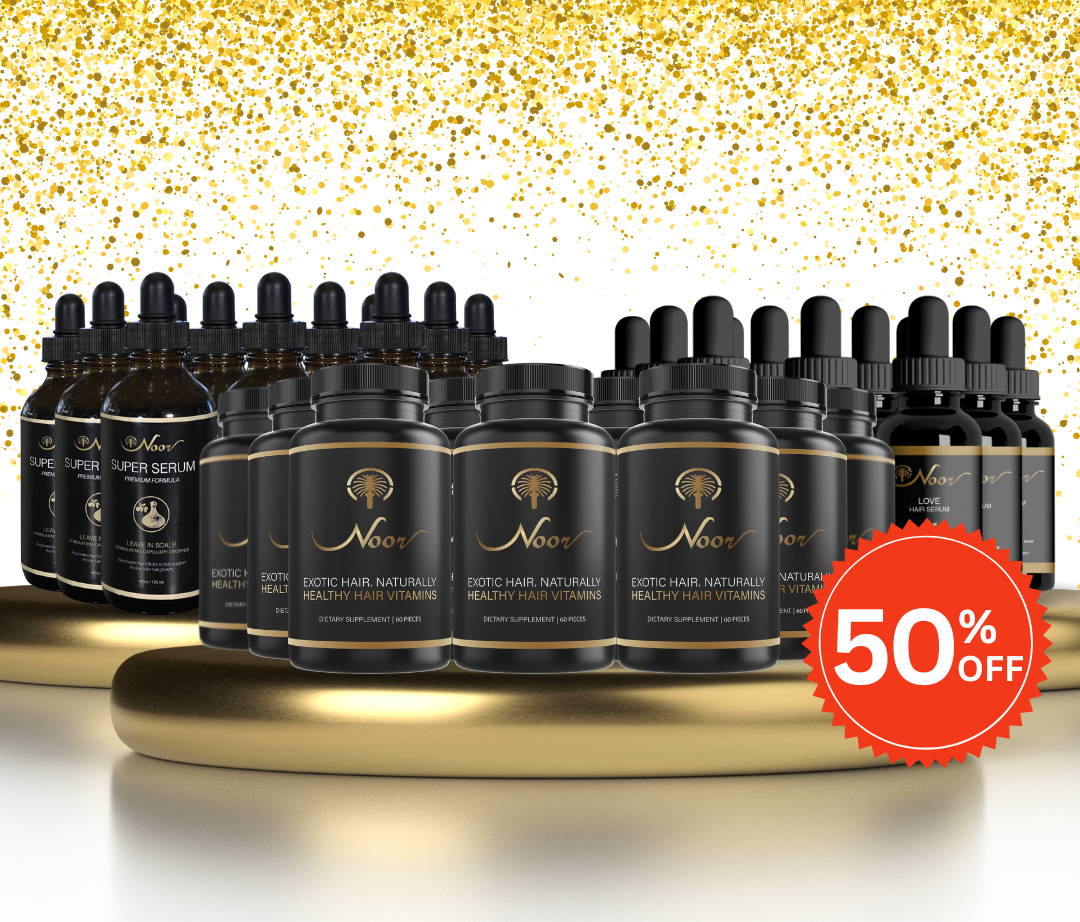 My goal with Noor Hair was to always provide a hair transformation at minimal cost!
Considering all of our products are created with top notch, rare and natural ingredients, in a high tech facility in the US, our cost is high…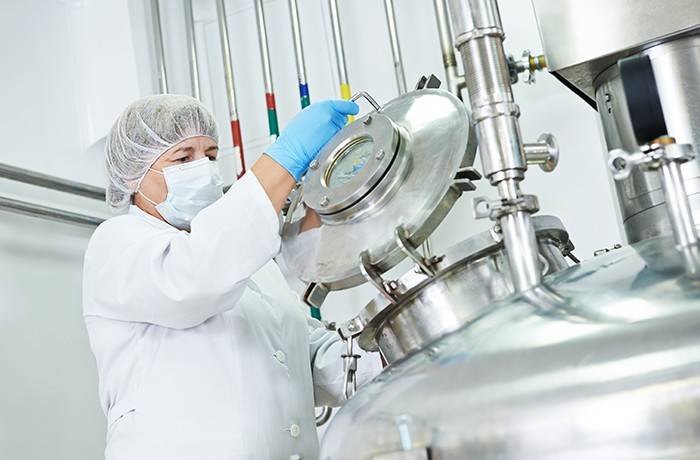 However this time consuming process is crucial for producing the best Hair Growing formulas on the market!
Which also means out of stock are always a risk!
With that being said, I still make it a personal mission to provide these products to as many women with thinning hair, sparse edges and crown.
That's why after long discussions with my warehouse manager at the Noor Hair HQ, we are SO optimistic in the results you will achieve with this bundle, we are backing you with a full 365 day money back!
Remember, at Noor Hair we only provide you with a 180 day money back guarantee...
But if you get our 365 day Hair Nourishment Journey Bundle today you will be to get your money back even after using ALL of your bottles in the next 365 days!
But that's not all, the good news is...
Normally Noor Hair Bundle Retails for $1499…
But right now, and through this website page only…
You can get your very own mega bundle of Noor Hair growing formulas at a major savings off the retail price!
Instead of paying $1499, you can now get your bundle at just $699 while also taking advantage of our 365 day money back guarentee for the first time ever.